Disability Right NC
Disability Rights of North Carolina (DRNC) works to ensure people with disabilities know their civil rights. DRNC is North Carolina's protection and advocacy agency. DRNC gives free legal help and information to people with disabilities in North Carolina. DRNC also visits places where individuals live, work, and go to school to ensure they are safe and treated fairly. DRNC works to ensure individuals get the support they need to live as independently as possible. Additionally, DRNC can provide tools and information to help you advocate for yourself or a family member.

Legal Aid of NC
With a holistic approach, Legal Aid of North Carolina provides free legal help when people need it most because everyone deserves an advocate when their home, health, or livelihood is on the line. This includes working with grandparents on guardianship cases, fighting for children's rights in schools, and defending victims of violence in child custody disputes. They offer legal support in the areas of housing, education, healthcare access & government benefits.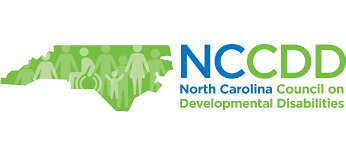 NC Council on Developmental Disabilities
Through advocacy, capacity building and systems change, the North Carolina Council on Developmental Disabilities improves the opportunities and lives of over 180,000 North Carolinians with intellectual and developmental disabilities (I/DD) and their families. The governor-appointed Council represents and partners with agencies, service providers and other organizations across the State that provide people with I/DD, their families and caregivers access to services and resources needed to live in their chosen community.

Duke Children's Law Clinic
The Children's Law Clinic provides free legal advice, advocacy, and legal representation to low-income, at-risk children in cases involving special education, school discipline, and children's disability benefits. The clinic is staffed by Duke Law students who bring their compassion, commitment, and energy to the task of advocating for at-risk children. Most cases involve children with disabilities and other special needs who have been unable to get appropriate special education services or who are facing long-term suspensions from school. The clinic also helps families establish eligibility for important public benefit programs or find ways to live in more stable family situations.

CADRE
The Center for Appropriate Dispute Resolution in Special Education's (CADRE) emphasis is on encouraging the use of mediation, facilitation, and other collaborative processes as strategies for resolving disagreements between families and schools about children's educational programs and support services. CADRE supports families, educators, administrators, attorneys, and advocates to benefit from the full continuum of dispute resolution options that can prevent and resolve conflict and ultimately lead to informed partnerships that focus on results for children and youth. CADRE's website has a variety of resources for families including webinars, guides, and helpful tips.