Family Promise
Family Promise of Wake County is one of two emergency shelters in Wake County to allow families to stay together, regardless of the ages and genders of the children and parents, sparing parents the difficult choice between keeping their families together and finding a safe place for their children to sleep. Family Promise offers a continuum of services and partnerships to move families all the way from homelessness to safe, affordable, permanent housing.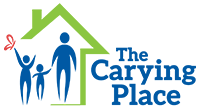 The Carying Place
The Carying Place serves working homeless families with children who are experiencing homelessness by teaching life skills for attaining independent living while providing short-term housing and support services to address their individual needs. Families live in apartments leased by TCP in an environment similar to permanent housing, except rent and utilities are paid for by TCP. Families are paired with a volunteer team of Support Partners that provide weekly guidance in managing personal finances, setting attainable goals, seeking permanent affordable housing, and maintaining their employment.

Catholic Charities
Catholic Charities of the Diocese of Raleigh has expanded and adapted to the needs of the community. They serve people of all faiths or no faith tradition by providing direct services and collaborating with a range of community partners to ensure vulnerable and isolated individuals and families in our community are respected and supported. Programs include the Catholic Parish Outreach food pantry, Support Circle Program for Homeless Families & Centro para Familias Hispanas.