SAFEchild Parenting Groups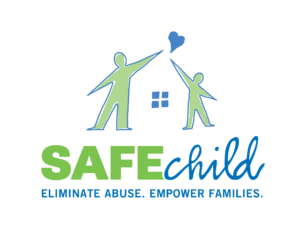 SAFEchild supports families and children through their group programs. Families build parenting skills, learn about their child's development, learn behavior and discipline strategies, and receive peer-to-peer support in a nurturing and welcoming setting. Groups run weekly for 10-12 weeks and are offered during the day and evening. Please note that SAFEchild continues to offer their parent education programs and support groups remotely using teleconferencing apps such as Zoom.
If you'd like to join a SAFEchild parenting program or support group, click on the Learn More butting below to find links to information about each program offered. You will also find SAFEchild's program registration form (for English-language programs and their Crianza con Cariño Spanish-language program).  You will also find information about SAFEchild's community-based programs: Funny Tummy Feelings, the SAFEchild Advocacy Center and the Growing Resilience Movement.

  Serves families from pregnancy through age 8

Program length varies, most programs average 10-12 weeks with a once a week commitment of 90min-120min

Transportation is not provided; all programs are meeting virtually at this time.

There are programs available in English and Spanish

Most programs offered by SAFEchild have no cost.